Our branch is run by volunteer parents, carers and autistic adults.
Committee
Co-Chair: Charissa Khoo
Co-Chair: Martin Heath
Treasurer: James Houghton
Secretary: Sooyeon Lee
The Team
Boxing Contact: Mark Chilvers
Beth Fritz
Ereomala Atigolo
Pilar Cortina Barro
Beki Johnson
Events
We organise activities for autistic children and their parents/carers. We organise activities for autistic adults.
Information
We are an information hub where people can learn about autism. We are also a source of information on local events and services across Lambeth.
Campaigning
We work with parents/carers, autistic people and other local organisations to speak up for the rights of autistic people and their families.
We work closely with other groups in Lambeth, including:
All For Autism
A non-profit organisation that hosts weekly meet-ups and meaningful social events for adults on the spectrum. All for Autism promotes inclusion and believes that autistic adults deserve the social opportunities to make meaningful friendships, and to socialise in a safe, non-judgemental environment.
Email: allforautismlondon@gmail.com
Mobile: 07789 470065
Facebook page
Lambeth Carers Hub
We are an independent local charity based in Brixton and work with carers aged five upwards. Whether financial, educational or otherwise, we seek to limit the challenges that carers face. We achieve this by improving carer's wellbeing, connecting carers to support and training opportunities, awareness raising and influencing local policy.

Read more
Lambeth Parent Forum
Lambeth Parent Forum are a group of parents and carers of children and young people with additional needs and disabilities aged 0 to 25 in the London Borough of Lambeth. We work with local authorities, education, social care, health and other providers to ensure the services they plan and deliver meet the needs of disabled children and their families.

Read more
West Norwood Library
West Norwood Library is at 1 – 5 Norwood High Street, in the heart of West Norwood, next to the cemetery. It offers books, computers, Wi-Fi, study space, story times, 3D printing and much more.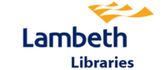 Read more
Facebook
Join our private Facebook group by clicking on the link below or search 'Lambeth Autism Group (NAS Lambeth Branch)'
Join group