Hannah Belcher
Postdoctoral researcher, King's College London

Dr Hannah Belcher is a postdoctoral research at King's College London, exploring user-led research on adaptations to mental health services.

Having completed her PhD on the late and often missed diagnosis of autistic women, Hannah has a particular interest in the effects of autistic masking on mental health and ways of improving the mental health outcomes of autistic people.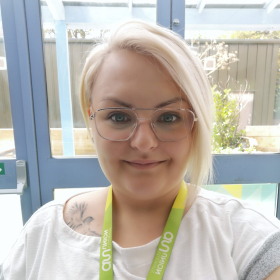 After being diagnosed herself in 2013, she has also been a keen advocate and speaker on the topic of adult autism diagnoses. Hannah has recently written a book on the topic of masking in autism, using her own and others' lived experiences, entitled "Taking off the Mask". www.hannahbelcher.com @DrHannahBelcher.
Dr Sarah Cassidy
Associate Professor, School of Psychology, University of Nottingham.

Sarah leads a research program aiming to understand and prevention mental health problems, self-harm and suicide in partnership with autistic people and those who support them.

Her work was the first to identify high rates of suicidal thoughts and behaviours in autistic adults.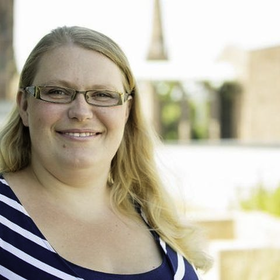 Since then, she has worked in partnership with autistic people to identify priorities for future suicidal prevention research, policy and practice. Her work in this area has been recognised with a number of prestigious awards, including the National Autistic Societies "Most Impactful Researcher" award 2019.
Dr Sebastian Gaigg
Cognitive scientist, Autistic Research Group, University of London
Dr Gaigg is a cognitive scientist in the Autism Research Group at City, University of London, where his research broadly seeks to inform how best to promote the quality of life of autistic children, adolescents and adults.

Part of his work focuses on understanding learning and memory processes across the autism spectrum, with a view to informing strategies for fostering learning.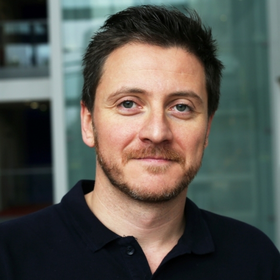 Other parts of his work contribute to a better understanding of the mechanisms underlying common mental health difficulties in autism and the implications for effective interventions.

​​​​​​​He works closely with school communities to find effective ways of translating new evidence into practice and currently serves as Editor-in-Chief of the journal Research in Autism Spectrum Disorders, which publishes work that seeks to bridge the gap between research and practice.
Emily Katy
Autistic mental health activist and NHS governor
Emily is a 20-year-old autistic advocate, mental health activist and blogger. She is a Trustee for the Autistic Girl's Network, a charity which aims to improve awareness, mental health and education for autistic girls.

She is also a Governor for her NHS Trust and a member of her CAMHS Young People's Council.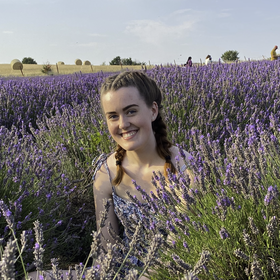 She aims to raise awareness and understanding of autism
through talking on social media, giving talks to different organisations and writing articles.

You can find her on twitter @itsemilykaty or on her website www.authenticallyemily.uk.
Dr Emma Nielsen
Research psychologist, University of Nottingham
Dr Nielsen is a research psychologist based in the Self-Harm Research Group at the University of Nottingham.

Broadly, her work has applied theoretical models to research psychological factors associated with self-harm and suicide, with a focus on embracing complexity and understanding transitions between ideation and enactment.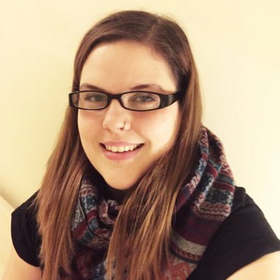 Emma is currently a Postdoctoral Research Fellow working on a project exploring whether Safety Planning Intervention can be adapted with and for autistic adults to reduce repeated self-harm, suicidal ideation and suicidal behaviour in this at-risk population.

She is passionate about getting research beyond 'the ivory tower'; about leading and synthesising high-quality research, in partnership with key stakeholders, into actionable recommendations that can positively shape policy, practice and ultimately people's lives.
Georgia Pavlopoulou
Lecturer based at the Department of Psychology and Human Development
Georgia Pavlopoulou is a lecturer based at the Department of Psychology and Human Development at University College London and is the lead autism workforce trainer at the Anna Freud Centre. She is the founder of the Group for Research in Relationships in Neurodiversity. Georgia is using a combination of behavioural, phenomenological and participatory techniques together with a developmental approach to understand social determinants of autistic mental health through autistic people's personal accounts (stress, belonging, loneliness, low mood, family experiences).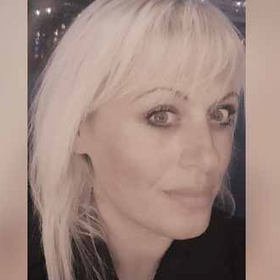 Georgia is committed to creative participatory health and educational research, co-producing work with community members. Georgia has been leading national and international short courses for mental health practitioners who work in educational and NHS systems with young people with atypical development, funded by Health England Education. Georgia is passionate about working with marginalised groups, service users, scholar activists to facilitate service transformation and advance mental health practice through better cross agency collaboration and better service user participation.
Dr Freya Rumball
Specialist clinical psychologist
Dr Freya Rumball is a highly specialist clinical psychologist working at the Oxleas NHS Foundation Trust adult ASD assessment service and as a researcher within the ReSpect Lab at the IoPPN, King's College London.

During her PhD at the University of Exeter, specialising in understanding the mechanisms of Posttraumatic Stress Disorder (PTSD) development, she became aware of a gap in literature regarding the experience of trauma and development of PTSD in autistic individuals.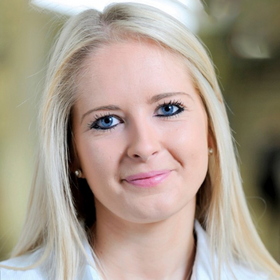 This interested was expanded into the clinical domain during a Doctorate in Clinical Psychology at the IoPPN, King's College London. Her clinical work uses integrative psychological therapy techniques to treat adults with complex mental health needs, including autistic adults with comorbid mental health difficulties. Her interests include differential diagnosis and co-occurring mental health conditions in autistic adults.

Across the last ten years Dr Rumballs research, in collaboration with the ReSpect Research group, has focused on increasing our understanding of the mechanisms and nature of trauma and PTSD for ASD adults. Dr Rumball is keen to discuss current knowledge in the field of trauma and PTSD in ASD with wide audiences, to increase identification and support within this historically neglected area.