Tom Purser,
Head of Guidance, Volunteering and Campaigns, National Autistic Society
Tom has been at the National Autistic Society for 11 years. He has led award-winning public understanding campaigns including Too Much Information and Autism Hour as well as those focused on policy change such as Not Enough and Change the Definition, Change the Destination about the Autism Act and mental health inpatient units respectively.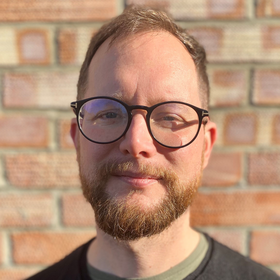 In his current role Tom also looks after the charity's network of 117 volunteer-led branches, five specialist casework helplines and employment programme Autism at Work.
He is currently developing a digital guidance function at the charity to radically increase the amount of advice and guidance content available to autistic people and families with mental health as one of the priority areas.
Outside of work he is father to five children, the eldest of whom is autistic. He can usually be found walking his three dogs, baking, running and reading, though not usually at the same time.
Catriona Stewart OBE
Organisational Development Lead, Scottish Women's Autism Network (SWAN)
Catriona Co-founded SWAN: Scottish Women's Autism Network, in 2012, after completing her PhD research on autistic girls and anxiety.
SWAN runs online peer-support forums, regular 'meet-up' groups across Scotland, training and workshops and a range of services including a 1-1 counselling delivered by autistic professionals.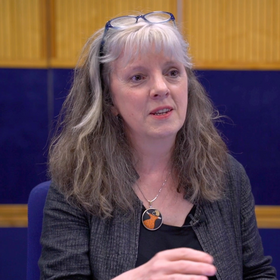 Scottish Government funded Catriona's initiative, to evidence the impact of peer mentoring, through a SWAN/Scottish Autism partnership 2018-19. A one year pilot study, the Under Our Wing programme was designed and led by autistic women. SWAN is currently funded to deliver monthly peer-support webinars, as well as training/coaching to across-sector organisations and public bodies, through the #DifferentMinds.
OneScotland campaign for which Catriona is an Ambassador. SWAN is a service provider to the National Post-Diagnostic Service and with ALLIANCE support, is currently building an enquiries service.
Catriona has been an expert advisor to a number of high level and national enquiries eg the Independent Review of the Mental Health Act, Scotland, and in April 2020 was invited to join COVID-response and Human Rights focused Independent Advisory Group to the Scottish Police Authority (SPA). She joined the Board of the SPA in April 2021.
Catriona was named OBE in the 2020 New Year's Honours list for services to autistic women.
Dr Hannah Belcher
Postdoctoral researcher, King's College London

Dr Hannah Belcher is a postdoctoral research at King's College London, exploring user-led research on adaptations to mental health services.

Having completed her PhD on the late and often missed diagnosis of autistic women, Hannah has a particular interest in the effects of autistic masking on mental health and ways of improving the mental health outcomes of autistic people.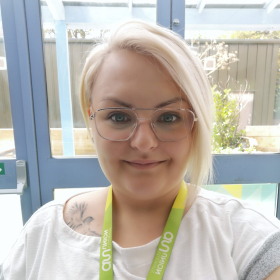 After being diagnosed herself in 2013, she has also been a keen advocate and speaker on the topic of adult autism diagnoses. Hannah has recently written a book on the topic of masking in autism, using her own and others' lived experiences, entitled "Taking off the Mask". www.hannahbelcher.com @DrHannahBelcher.
Lisa Cromar
Autistic Person-Centred Counsellor
Lisa Cromar is an autistic Person-Centred Counsellor, working predominantly with autistic clients and is studying towards a PhD at the University of Chester, whereby she aims to make counselling more effective and accessible for autistic people.
In her academic career, she has received multiple awards, including a Dean's Award and the Vice-Chancellor's Award from the University of Derby. She has appeared on Anna Kennedy's Autism Hour for the Women's Radio Show.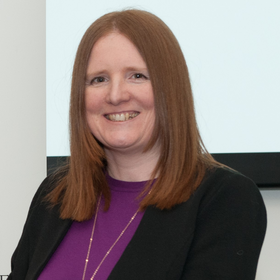 Lisa provides autism workshops training counsellors in how to make counselling more accessible to this client group.
She is the author of the pioneering literature review: Exploring the Efficacy of Person-Centred Counselling (PCC) for Autistic People, published in Neurodiversity Reader, Pavilion Publishing. The review highlights that although the research in this area is minimal, what is available, demonstrates that PCC, with adaptations is a highly effective modality for the autistic client group. The review highlights research which shows that Carl Rogers' core conditions; empathy, unconditional positive regards, congruence, and the relationship are vital for positive therapeutic outcomes when working with autistic clients
She has also published articles for the Person-Centred Quarterly, BACP Private Practice, and has a chapter in Creative Counselling, Jessica Kingsley Publishers.
Rachel Fricker
Rachel is late diagnosed as autistic. Her chronic health issues were masking her neurotype until her mid-twenties. Rachel is passionate about social justice and the rights of autistic people and the broader neurodivergent community.
Rachel draws on her experiences to encourage others in their community to voice their needs and identify barriers to access. She has enjoyed co-facilitating workshops for other autistic people within local autistic run community groups.
Dr Sebastian Gaigg
Cognitive scientist, Autistic Research Group, University of London
Dr Gaigg is a cognitive scientist in the Autism Research Group at City, University of London, where his research broadly seeks to inform how best to promote the quality of life of autistic children, adolescents and adults.

Part of his work focuses on understanding learning and memory processes across the autism spectrum, with a view to informing strategies for fostering learning.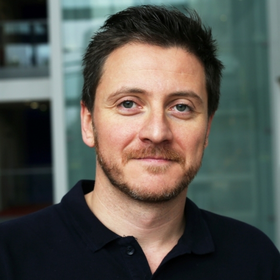 Other parts of his work contribute to a better understanding of the mechanisms underlying common mental health difficulties in autism and the implications for effective interventions.

​​​​​​​He works closely with school communities to find effective ways of translating new evidence into practice and currently serves as Editor-in-Chief of the journal Research in Autism Spectrum Disorders, which publishes work that seeks to bridge the gap between research and practice.
Steve Hardy
Independent Consultant Nurse for People with Learning Disabilities
Steve is the Practice Development Nurse at Oxleas NHS Foundation Trust and an independent consultant nurse. He has over thirty years of supporting autistic individuals and people with learning disabilities. He has been the editor of two journal in this field and is widely published.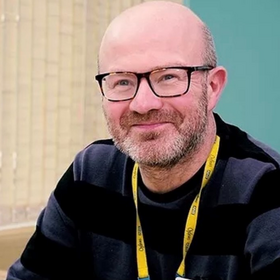 Emily Katy
Autistic mental health activist and NHS governor
Emily is a 20-year-old autistic advocate, mental health activist and blogger. She is a Trustee for the Autistic Girl's Network, a charity which aims to improve awareness, mental health and education for autistic girls.

She is also a Governor for her NHS Trust and a member of her CAMHS Young People's Council.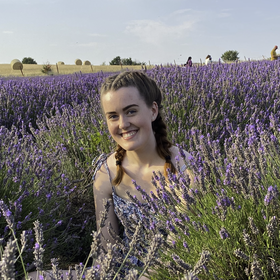 She aims to raise awareness and understanding of autism
through talking on social media, giving talks to different organisations and writing articles.

You can find her on twitter @itsemilykaty or on her website www.authenticallyemily.uk.
Georgia Pavlopoulou
Lecturer based at the Department of Psychology and Human Development
Georgia Pavlopoulou is a lecturer based at the Department of Psychology and Human Development at University College London and is the lead autism workforce trainer at the Anna Freud Centre.
Georgia is the founder of the Group for Research in Relationships in Neurodiversity. She is using a combination of behavioural, phenomenological and participatory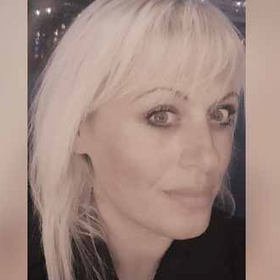 techniques together with a developmental approach to understand social determinants of autistic mental health through autistic people's personal accounts (stress, belonging, loneliness, low mood, family experiences).
Georgia is committed to creative participatory health and educational research, co-producing work with community members. Georgia has been leading national and international short courses for mental health practitioners who work in educational and NHS systems with young people with atypical development, funded by Health England Education. Georgia is passionate about working with marginalised groups, service users, scholar activists to facilitate service transformation and advance mental health practice through better cross agency collaboration and better service user participation.
Dr Lisa Quadt
Research Fellow in Clinical Neuroscience, Brighton and Sussex Medical School

Dr Lisa Quadt is a postdoctoral research fellow at the Brighton and Sussex Medical School in the Clinical Neuroscience Department. Her research focuses on body-mind interactions, and how they contribute to mental and physical health, specifically in neurodivergent people.
Lisa is especially interested in how variations in connective tissue (for example, having bendy joints) may influence well-being, and contribute to chronic pain and fatigue. In her free time, Lisa is passionate about social justice, takes her dog Taco Bella on walks, and listens to audiobooks while playing Candy Crush.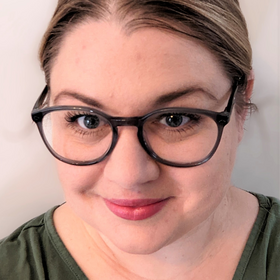 Dora Raymaker
Research Assistant Professor at Portland State University's Regional Research Institute for Human Services
Dora Raymaker, Ph.D., is a Research Assistant Professor at Portland State University's Regional Research Institute for Human Services in the School of Social Work, Co-director of the Academic Autism Spectrum Partnership in Research and Education (AASPIRE), and the associate editor of the journal "Autism in Adulthood."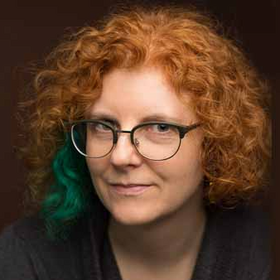 Dr Raymaker's research interests broadly include community-engaged practice, systems thinking, measurement, and the dynamics at the intersection of science, society, and public policy.
In application, Dr Raymaker conducts intervention and services research in collaboration with disability and mental health communities, primarily to improve employment outcomes, increase self-determination, and reduce discrimination and stigma. In their remaining three minutes of free time, Dr Raymaker enjoys writing fiction and making multimedia art, including science fiction novels Hoshi and the Red City Circuit and Resonance.
Dr Freya Rumball
Specialist clinical psychologist
Dr Freya Rumball is a highly specialist clinical psychologist working at the Oxleas NHS Foundation Trust adult ASD assessment service and as a researcher within the ReSpect Lab at the IoPPN, King's College London.

During her PhD at the University of Exeter, specialising in understanding the mechanisms of Posttraumatic Stress Disorder (PTSD) development, she became aware of a gap in literature regarding the experience of trauma and development of PTSD in autistic individuals.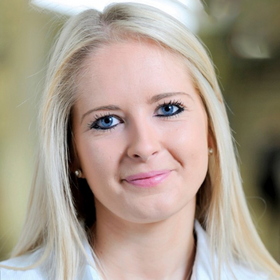 This interested was expanded into the clinical domain during a Doctorate in Clinical Psychology at the IoPPN, King's College London. Her clinical work uses integrative psychological therapy techniques to treat adults with complex mental health needs, including autistic adults with comorbid mental health difficulties. Her interests include differential diagnosis and co-occurring mental health conditions in autistic adults.

Across the last ten years Dr Rumballs research, in collaboration with the ReSpect Research group, has focused on increasing our understanding of the mechanisms and nature of trauma and PTSD for ASD adults. Dr Rumball is keen to discuss current knowledge in the field of trauma and PTSD in ASD with wide audiences, to increase identification and support within this historically neglected area.
Melissa Simmonds,
Adult Autism Project Coordinator, Voluntary Action Sheffield
Melissa Simmonds is a campaigner on Autism and Neurodiversity and intersections with race and health, and in educating people on the inequalities that Black Autistic people experience at the hands of those in positions of power within the Autism sphere.
She has a Postgraduate diploma in Autism Studies from Sheffield Hallam University.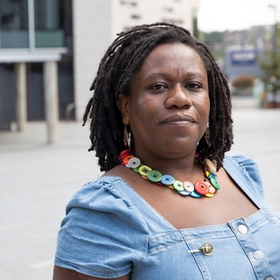 She vehemently believes that children are 'Agents of Change' in birthing a more Autism inclusive society and is working to make Sheffield a more inclusive city in her post as the Adult Autism Coordinator for Voluntary Action Sheffield and the Sheffield Autism Partnership Network.
She is the founder of 'MisTÂûght' and the creator of 'Black History Month for Dummies & White Teachers'.
Dr Gemma Williams
ESRC Postdoctoral Fellow (Social Policy), University of Brighton
Gemma L. Williams is an autistic Early Career Researcher, currently working on an ESRC Postdoctoral Fellowship in Social Policy at the Centre of Resilience for Social Justice at the University of Brighton.
Gemma's research interests include communication between autistic and non-autistic speakers, loneliness, social policy and the use of creative and participatory methodologies.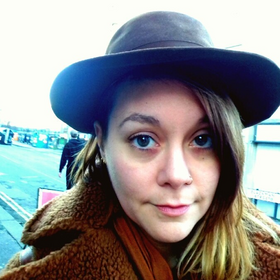 In her role as an Associate with the National Development Team for Inclusion, Gemma has collaborated on projects and reports addressing the sensory challenges experienced by autistic children and young people in inpatient mental health hospital settings, and local authority-managed accommodation.
Gemma's current fellowship is building on her PhD research – where she investigated how mutual understanding can be achieved or missed between autistic and non-autistic speakers – to work with a stakeholder group to develop guidelines for healthcare practitioners.