Left stranded: our new report into the impact of coronavirus
Published on 07 September 2020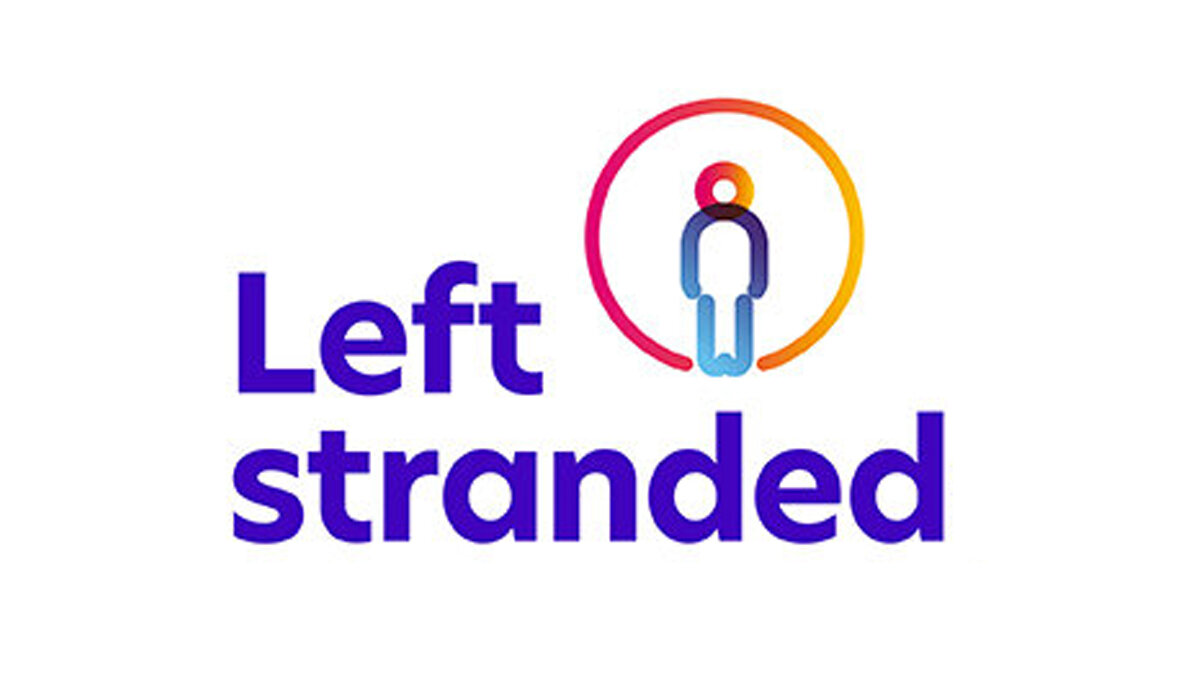 The coronavirus outbreak has affected everyone. But it's left many autistic people and their families completely stranded. Our new report, supported by four other leading autism organisations, highlights the often disproportionate and devastating impact the mental health, wellbeing and education prospects of hundreds of thousands of autistic people and their families.
Together with Ambitious about Autism, Autistica, Scottish Autism, and the Autism Alliance, we are calling on all governments in the UK to create an action plan to protect autistic people and their families from any future waves of the pandemic – and to address existing inequalities by investing in support and services.
Sign our open letter
Please sign our open letter to the Chancellor, Rishi Sunak MP, calling on him to invest in autistic people's futures, ahead of the Spending Review this autumn.
We found that:
9 in 10 autistic people worried about their mental health during lockdown; 85% said their anxiety levels got worse
Autistic people were 7 times more likely to be chronically lonely than the general population*; and 6 times more likely to have low life satisfaction** (comparisons using ONS data)
1 in 5 family members responding to the survey had to reduce work due to caring responsibilities
7 in 10 parents say their child has had difficulty understanding or completing school work and around half said their child's academic progress was suffering.
Thank you to the 4,232 autistic people and families in the UK who responded to our survey during June and July. Your responses show that coronavirus and the lockdown deepened existing entrenched inequalities. The disruption, uncertainty and pace of change triggered huge levels of anxiety and for some was made worse by the withdrawal of support from social care, education and mental health services.
The Government's Coronavirus Act temporarily weakened many of the duties on councils to provide support. But even before these powers were created, or in areas where they never came into force, we heard of people losing their mental health, education and social care support services – sometimes with little notice. On top of this, many autistic people reported having huge difficulties shopping for food. The new rules about going into shops alone (without support), new layouts and the rules on masks left many feeling overwhelmed and, in some cases, like they couldn't go out at all.
While these concerns led to anxiety for most autistic people, the impact was felt most strongly by those with higher support needs, autistic women and non-binary people. This research was led by the National Autistic Society, as part of a project funded by the Pears Foundation, with a number of other autism charities supporting.
Call for action
Left Stranded is a message to the Government – to the Prime Minister and the Chancellor – that the current inequalities cannot continue. Autistic children and adults must be prioritised and protected from future waves of coronavirus. This would cover social care, health, education, transport and shopping and set out how the governments will avoid using the powers in the Coronavirus Act that limit councils' duties to support disabled people.
Ahead of the Spending Review, which is expected in the autumn, we are calling on the UK Government to commit to including autistic people and their families in their levelling up agenda. This means making sure every part of the country has the money it needs to support autistic people through the coronavirus pandemic and end the inequality and lack of support and understanding that has persisted for years.
Less than 12 months ago, a report by MPs and peers, supported by our charity, found that two in three autistic adults in England don't get the support they need. This could mean that even before coronavirus, up to 327,000 autistic adults weren't getting help to do things other people take for granted, like socialising, managing money or getting out and about.
Case study

Since March, Sylvia White has been shielding at home in Dumfries and Galloway in Scotland with her 20-year-old son Luca. He is autistic, has learning disabilities and requires a lot of support. Yet Sylvia has seen this support drop away during lockdown and has been desperately been trying to fill the gaps. She felt like she couldn't go on, like there was no-one to run to.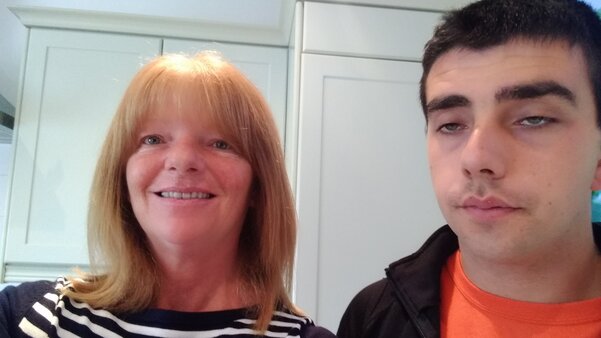 Sylvia, who is 53, said: "I've been shielding with Luca since March, we were practically house bound with no support. I'm on my own and he needs 24-hour care. In normal times he would attend a day service five days a week and go for respite 36 overnights a year with a council run service. But both these services have been suspended due to the pandemic and I've been told there won't be respite for the foreseeable future.

"I understand why the day service isn't running as it's not possible to socially distance. But his respite care is given in a self-contained bungalow with one member of staff and there's no sharing of facilities. I feel we've been abandoned.

"The last four months have taken a toll on both of us – I'm on my own since my mum died just before lockdown – and my mental health has really suffered. I need a rest – Luca doesn't sleep well and we're up most mornings between 4 and 5 am. Earlier this month I really didn't know how I could continue. I couldn't see a way out.

"Fortunately, we have now had some good news. Luca now has two carers coming to the house and we've now got extra funding for them to support him overnight. It's not ideal having someone in my house and I have to leave when they are here otherwise it wouldn't work for Luca, but it has made things a lot better. I know there are many other autistic people and families struggling out there and hope sharing our story will mean we're not forgotten."
Reaction
Caroline Stevens, Chief Executive of the National Autistic Society, said: "Autistic people and their families have been struggling to get the care, support and understanding they need for years and things have been made even harder by coronavirus. They've been left completed stranded.
"If you're autistic, small changes and unexpected events can trigger intense anxiety. So the disruption and pace of change during the coronavirus outbreak has been incredibly hard. On top of this, support from some public services disappeared overnight, leading to impossible pressures on families and many feeling abandoned.
"The impact is stark, with 9 in 10 autistic people telling us they've been worried about their mental health during lockdown and 85% saying their anxiety has increased. We're worried many could be at serious risk of crisis.
"The inequalities that autistic people and their families face aren't new. We've been highlighting them for years. But coronavirus has laid them bare and deepened them.
"In case of another wave or further local or national lockdowns, all governments in the UK must take urgent action to make sure the needs of autistic people and their families are better met next time. And as we rebuild our society, governments need to look beyond the immediate effects of coronavirus too and invest in the understanding, support and services autistic people need. Only then will we create a society that works for autistic people and their families."
Charlene Tait, Deputy CEO of Scottish Autism, said: "We know that the Covid-19 lockdown has had a major impact on the mental health and wellbeing of many autistic people and their families in Scotland. As we look forward, there is an opportunity now to ensure that the awful impact of Covid-19 becomes a catalyst to change how autistic people are supported.
"There is an evident 'accountability gap' between the services and support that should be available to autistic people and their families and what is available in reality. It's not enough to tinker at the edges - transformation and systemic change are required to ensure that each and every autistic person has access to the vital services and support that they need now and in the future."
Dr James Cusack, CEO at Autistica, the UK's autism research charity, said: "Too many autistic people are excluded from society, develop avoidable mental health problems, and tragically face an early death.

"But we can deliver better outcomes for autistic people today by implementing services based on evidence. And we can deliver change tomorrow by developing solutions to big problems through innovative research.

"We need the government to publish an autism strategy which includes research. If autistic people, families, government and charities, work together we can harness everyone's strengths to ensure inequalities are addressed and autistic people's rights are guaranteed."
Jolanta Lasota, Chief Executive of Ambitious about Autism, said: "The Coronavirus pandemic has had a devastating impact on autistic children and young people. We've seen first-hand the increase in preventable mental health issues, autistic pupils being denied an education, and vital support disappearing overnight.
"The Government must address the issues facing this extremely vulnerable group, by improving the special education needs and disabilities system, increasing understanding and ensuring the Spending Review provides them with the right support.
"If we don't act now, inequalities will become further entrenched and any second wave will be insurmountable for autistic young people and their families."
Mary Simpson, Chief Executive Officer of Spectrum and Chair of the Autism Alliance, said: "The voices of autistic people in this report are compelling as they talk about their isolation and services being withdrawn.
"We must listen and act to ensure no further degradation of services occur and services that have been withdrawn are reinstated as the emotional cost is simply too much to bear."
Stephen Buckley, Head of Information at Mind, said: "This research shows that autistic people have been disproportionately affected by the pandemic.
"We're particularly concerned by the high rates of anxiety reported by people on the autism spectrum. Coronavirus has widened existing inequalities for both people with autism and mental health problems, therefore the Government must make sure their needs are properly addressed and prioritised in their recovery plans."

Case study #2

Jonathan Stacey is 45 and lives and works in Knowsley, just outside Liverpool. He was diagnosed as autistic about 18 months ago and has found shopping during the coronavirus pandemic incredibly hard, particularly since the rules on wearing masks in shops
were introduced. He's worried about how few people seem to know there are exemptions.

Jonathan said: "When the rules on masks were announced, I was genuinely worried I wouldn't be able to go anywhere at all.

"I cannot cover my face as it triggers me severely, it makes me shake and sweat immediately. I know there are exemptions but I can't even begin to think about trying to justify myself to staff, let alone the stares from others.

"I don't think businesses understand the implications for people like me. I'm not physically disabled in an obvious way, I'm able to hold (albeit strained) conversation when prompted by the other person, at least most of the time. There are many stores that had incorrect signage that stated that face coverings are mandatory for all in line with 'Government guidance'. This makes me even more anxious and I try and avoid those places. I've been stopped a number of times and asked to put on a mask and each time I've had to re-iterate I am exempt, every time increasing anxiety further.

"On a scale of 1-10 where 1 is happy to go out and 10 is won't be going anywhere I now generally sit around 8 instead of 3 or 4. I recently experienced the first instance of someone pointing an IR thermometer at my head. No warning and held like a gun it started a minor panic attack. Far too scary.

"All those years of learning social norms has been pushed to one side by this pandemic but with patience of those around me I am learning to adjust. Without my wife and daughter I don't know where I would be or how I would manage.

"This is an incredibly difficult time and I cannot wait for things to return to a more 'normal' time."
Note on comparative stats
*37% of autistic people responding to the survey said they 'often' or 'always' felt lonely. This compares to 5% of the general public when asked the same question (Source: ONS Opinion and Lifestyle Survey, 3 April-3 May (Coronavirus and loneliness analysis 2020)).
**51% of autistic people responding to the survey gave a score of 0-4 when asked how satisfied they were with their life. 0 is not satisfied at all and 10 is completely satisfied. This compares to 8% of the general public giving a score of 0-4 (Source: ONS, Personal and economic well-being in Great Britain: June 2020).

Further information