World Autism Awareness Week shop
Special offer for fundraisers
We are pleased to offer materials to our supporters, to assist in promoting and running fundraising events for World Autism Awareness Week.
T-shirts at a 40% discount
Up to two free banners to help in promoting your event (no code required)
Banners can only be ordered from this page; if you need these, we suggest that you place them in your basket first. You can then go on to add t-shirts and other merchandise for your event from this page or from our main online shop. To receive discounts on your t-shirts, please enter the codes that you have been sent when you reach the checkout. We do ask for a contribution towards postage costs for free items.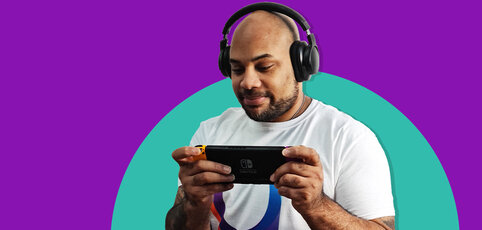 World Autism Awareness Week
World Autism Awareness Week is back! 29 March - 4 April 2021. Find out how you can get involved and fundraise to help create a society that works for autistic people.
Find out more