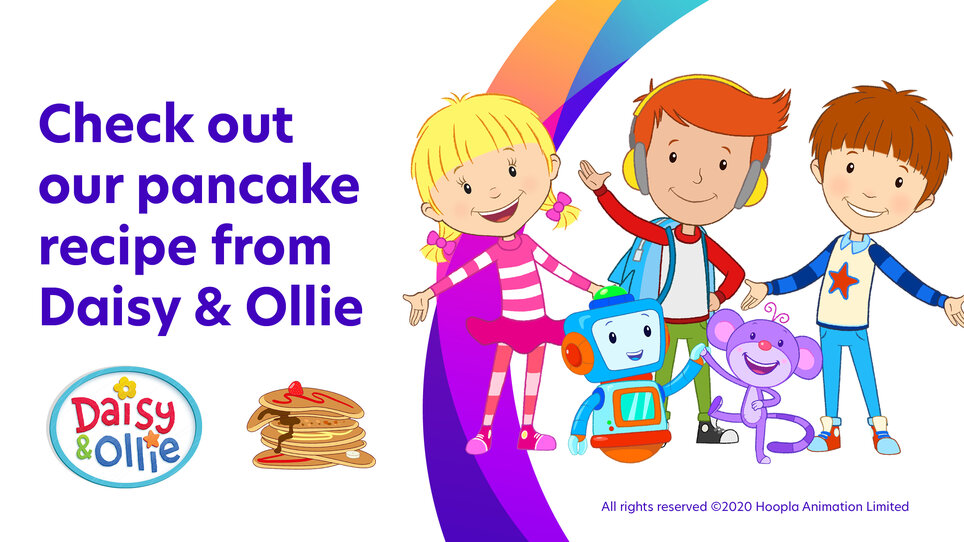 Ingredients (makes 10-12 pancakes)
200g self-raising flour
1 tsp baking powder
Pinch of salt
1 medium egg, beaten
300ml full-fat milk
1 tbsp melted butter, plus extra for frying
A little sunflower oil
Whatever toppings you like – strawberries, blueberries or bananas.
Instructions
Sift the flour, baking powder and salt into a large bowl and mix well.
In another bowl combine the beaten egg with the milk.
Make a well in the middle of the dry ingredients and slowly whisk in the milk and egg mixture, until you have a smooth batter.
Beat in the melted butter.
Heat a little butter with a dash of oil in a non-stick frying pan over a medium heat.
When hot add one or two tablespoons of batter per pancake. You can cook 3-4 pancakes at a time. Cook for 2-3 minutes on a medium heat until bubbles appear on the top of the pancake. Turn over and cook for another 2-3 minutes or until golden.
Serve with whatever you choose!
*Children should be supervised at all times.