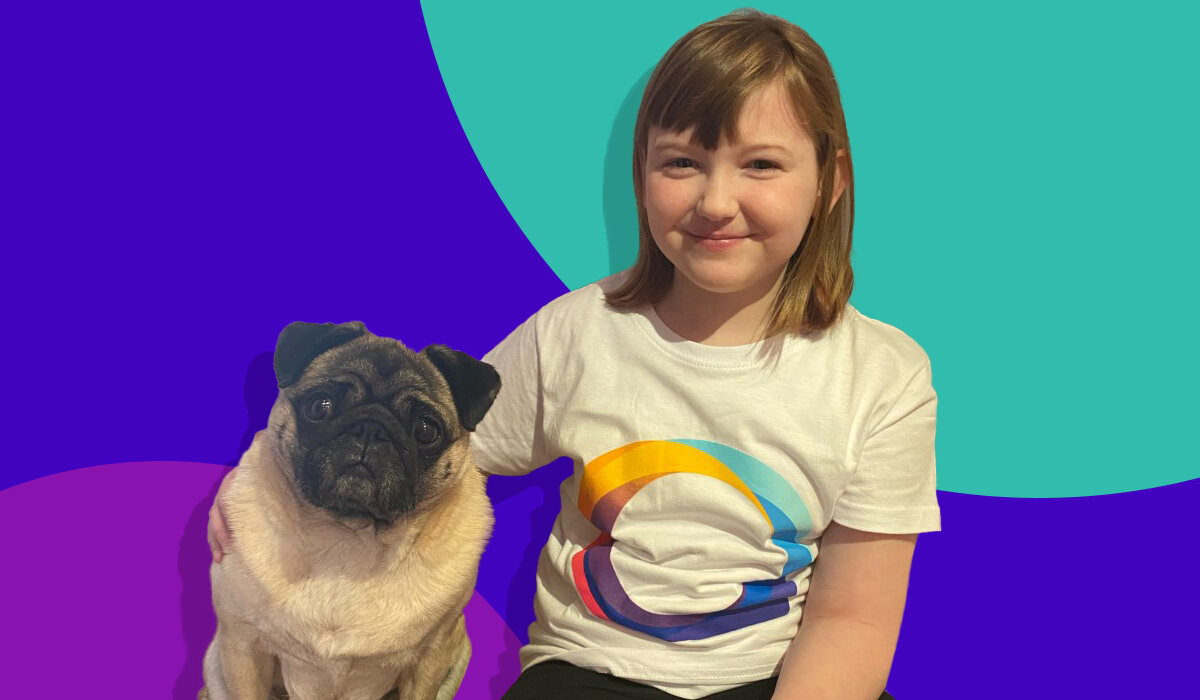 Lana's Superhero 7 Challenge
Meet fundraising superhero Lana, an eight-year-old autistic girl and an avid reader of Dav Pilkey comic books! This World Autism Awareness Week, Lana's using her literary super powers to help autistic people and their families. Lana will be reading seven Dav Pilkey books over seven days, while raising money for our charity. Like all great superheroes, she must look the part - so, she's decided to dress in a different costume each day! 
Sign up for your Super 7 Challenge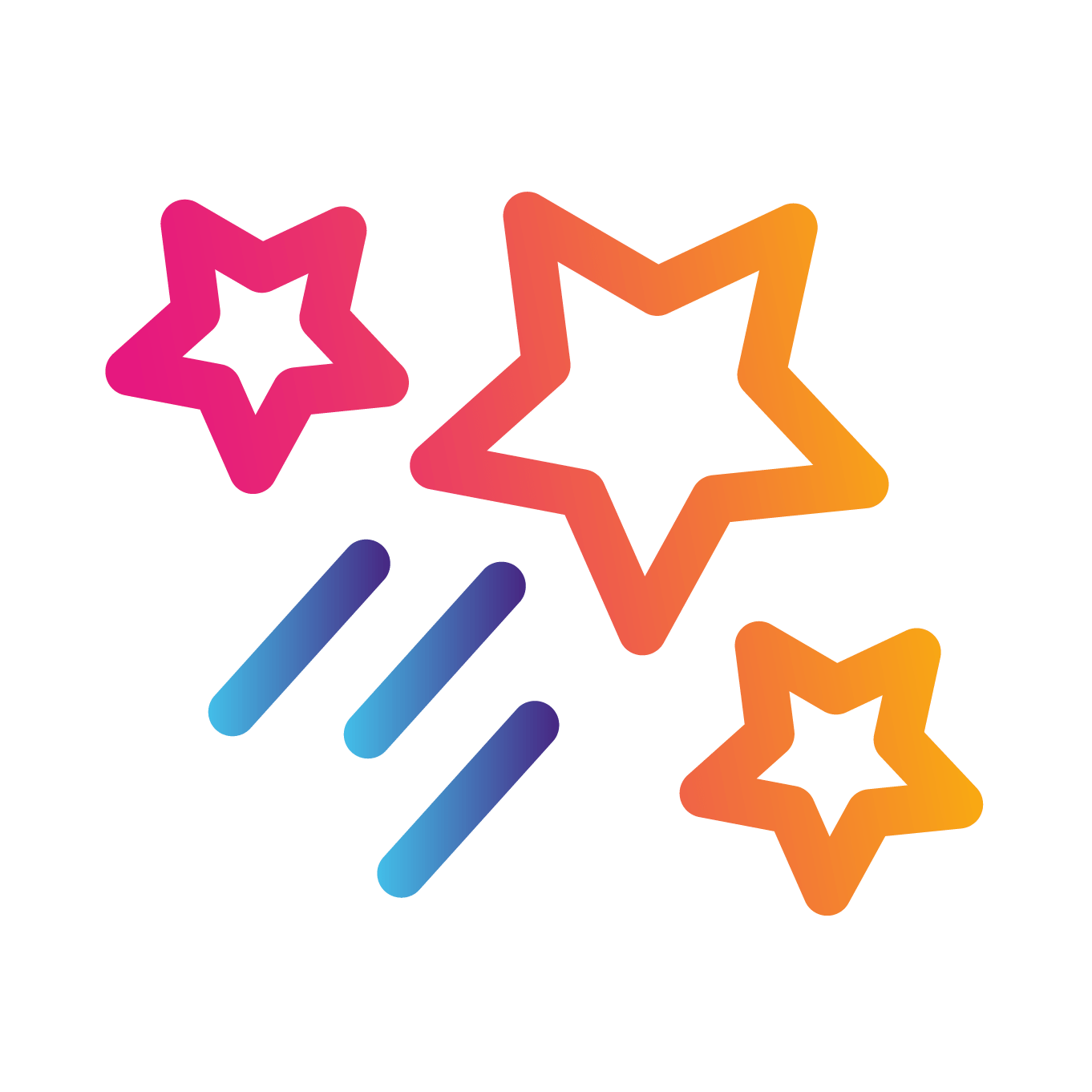 We caught up with Michelle, Lana's mum. Michelle chatted to us about Lana's diagnosis, the inspiration behind their epic fundraising challenge, and why being autistic is Lana's super power...

Lana was diagnosed as autistic in January this year (2021). She was referred to a paediatrician by her health visitor when she was two, and then onto a whole load of medical professionals.
We originally thought she had anxiety, and her sensory differences came to light when she was three. She was finally put under the care of our local Child and Adolescent Mental Health Services (CAAMHS) team when she turned six, and was diagnosed as autistic in January, at eight-years-old.
I tried to be as open and honest as possible with Lana about what all her assessments were for. I spoke openly to her about the possibility of an autism diagnosis and what that meant, how her sensory differences can be challenging, but they are also what make her special.

When Lana received her diagnosis, we sat down to discuss it. Her response was: "yes I knew that's what they would say.... I'm proud to be autistic. It's my super power."
"I'm proud to be autistic. It's my super power."

There have been tough times, but Lana has overcome so many hurdles. She has always remained the most positive little ray of sunshine.
Lana opens up a whole new world to me with her super sense of smell and hearing when we're out and about. She notices all the different the sounds in the park - the birds chatting to each other or the sound of the river or crunch of stones. She sees colours or patterns in things that I would ordinarily pass by. I always tell her that her amazing memory is a gift. She amazes me how she can remember facts, dates or events that I forget.
When Lana found out about the Super 7 Challenge, she was eager to get involved (and really wanted the cool t-shirt).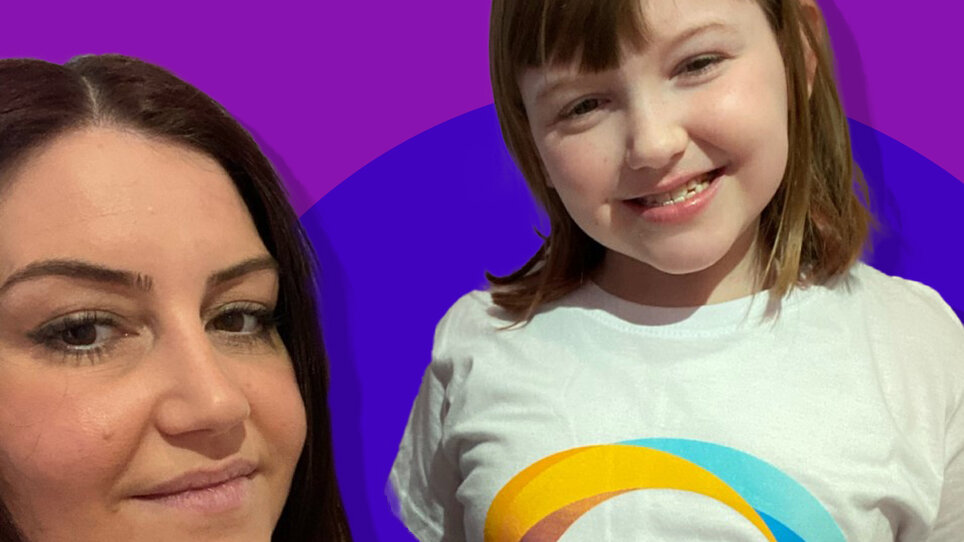 She loves to read, so for her challenge she decided she would read seven books by her favourite author (Dav Pilkey) over seven days. Because she's a bit of a superhero she'll dress in a superhero costume each day.
"Lana's positive attitude and acceptance fill me with pride. She really is a little superhero."

Lana's tip for other autistic people and for those taking on the Super 7 Challenge would be:
"Never give up and always be positive".
Her positive attitude and acceptance fill me with pride. She really is a little superhero.
Visit Lana and Michelle's JustGiving page
You can join Lana and Michelle's Super 7 journey and donate via their JustGiving page.

Find out more
Be a Super 7 hero like Lana
Why not channel a super power or special interest of your own to help fundraise for our charity?